31 Jul 2020
Recent updates in Flotiq (July 2020)
We're constantly updating Flotiq for you, so using it is more and more convenient. Here's a set of changes, that we think might be interesting for you.
Netlify Build Plugin
We listen to our users, and we're happy to introduce the Netlify build plugin! It enables users to hook-up their Flotiq content with Netlify deployment and easily deploy their sites right from the Flotiq dashboard. All you need is a build hook in Netlify and your site URL.u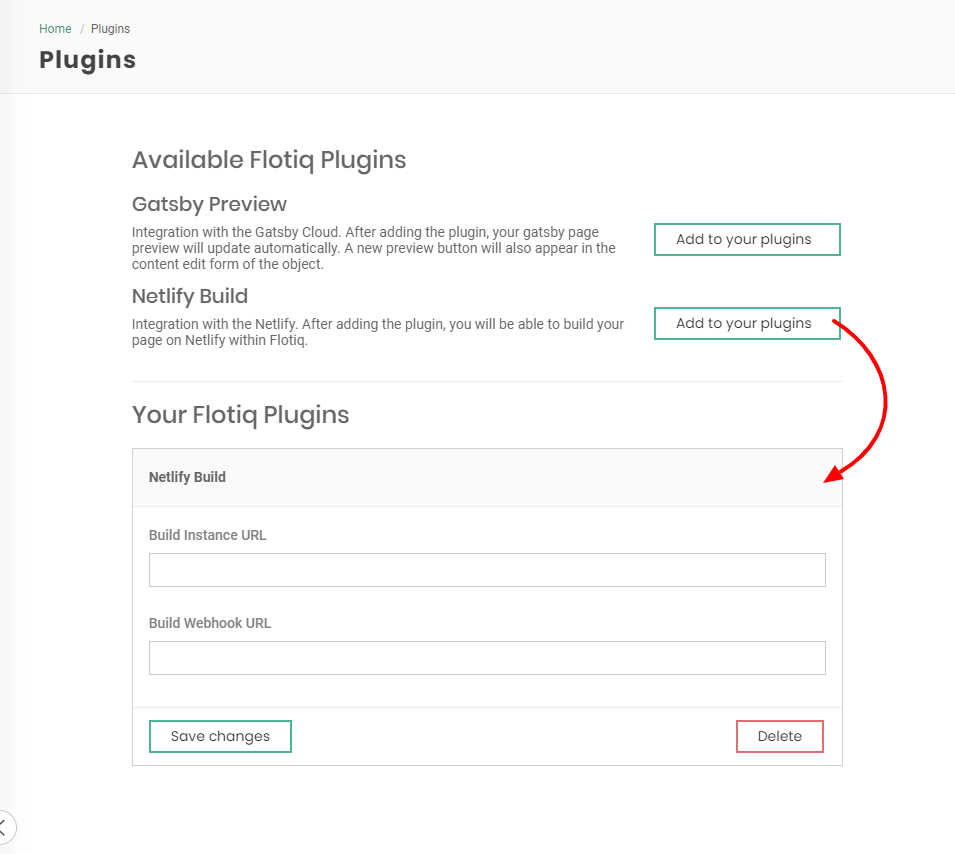 After all plugin parameters are set, you will see the Build site button on every Content Object form, to build your site just after you saved the content without ever exiting Flotiq.

WordPress importer in Flotiq CLI
We are thrilled to announce that now you can use our WordPress to Flotiq importer within Flotiq CLI, you can learn more about it here.
Properties Labels
We've added the ability to provide user-friendly labels for each field listed in Content Types Definitions properties. It will be beneficial when you build for a client and do not want to make long properties names. Now you can create short properties names to use it in API, and add a meaningful label for the field for easy understanding by your client.

Search endpoint
Problems with search not returning updated content after Content Type Definitions properties types changes are now in the past. We refactored all connections between Flotiq and underlying ElasticSearch and made sure that your search results are always what you expect to see.
Batch endpoint
Response time of /batch endpoints was greatly accelerated, so now you can move your data to Flotiq even faster.
Versions list
We've fixed hiding pagination on Content Objects versions list.
Made with Flotiq