13 Aug 2020
Recent updates in Flotiq (August 2020)
We're constantly updating Flotiq for you, so using it is more and more convenient. Here's a set of changes, that we think might be interesting for you.
Improved modals
Flotiq team strive to make Flotiq not only functional but also pleasing to the eye. For this reason, we have standardized and improved all our modal windows, especially defining Content Type Definition property, where all types are now visible from scratch.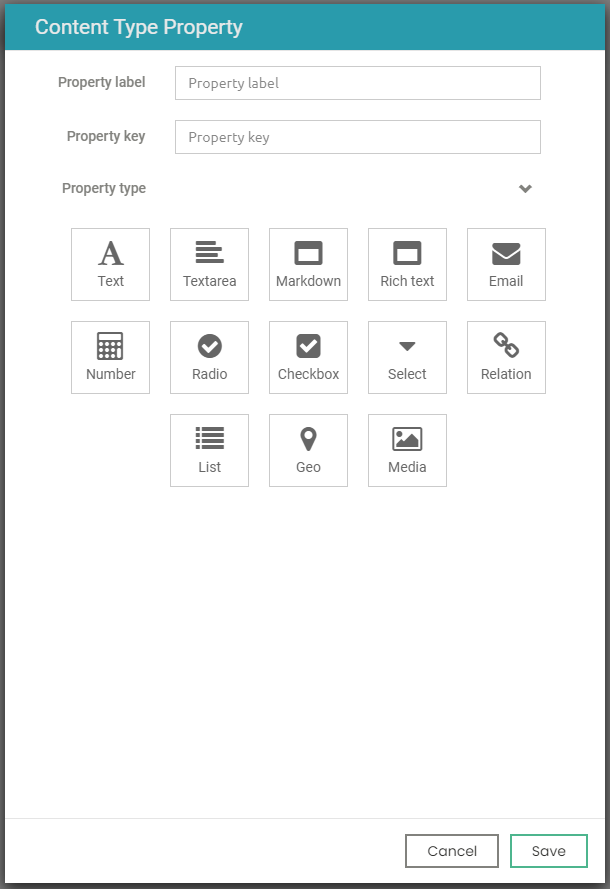 The relation window has been given a search and sort functionality, and the appearance has also been significantly improved:
Improved grid
You can now copy text from grids, we have also made sure the order of grid columns is correct (if your order is incorrect, please click "Reset grid" button in the lower right corner).
Improved Content Type Definition removal
We check to see if the Content Type Definition is used in another CTD before allowing its deletion, but it was too strict when it comes to removing the CTD in relation to itself. Now you can remove CTD with relation to itself if it does not have objects and is not used in other CTDs.
Fixed batch endpoint
We have discovered that empty request or request where at least one object didn't have id property, to the batch endpoint, was giving 500 error instead of 400. Now all the responses should be correct.
Made with Flotiq