Users
This page describes how to manage Users, including your own settings, using Flotiq Dashboard.
Hint
Only a user Role headless admin can manage other users in Flotiq project. If you do not have the required role, you will not be able too see the Users tab.
Listing users¶
Click Users in the menu on the left to get to users list:
If you don't have any new user added, you will see only your own user on the list.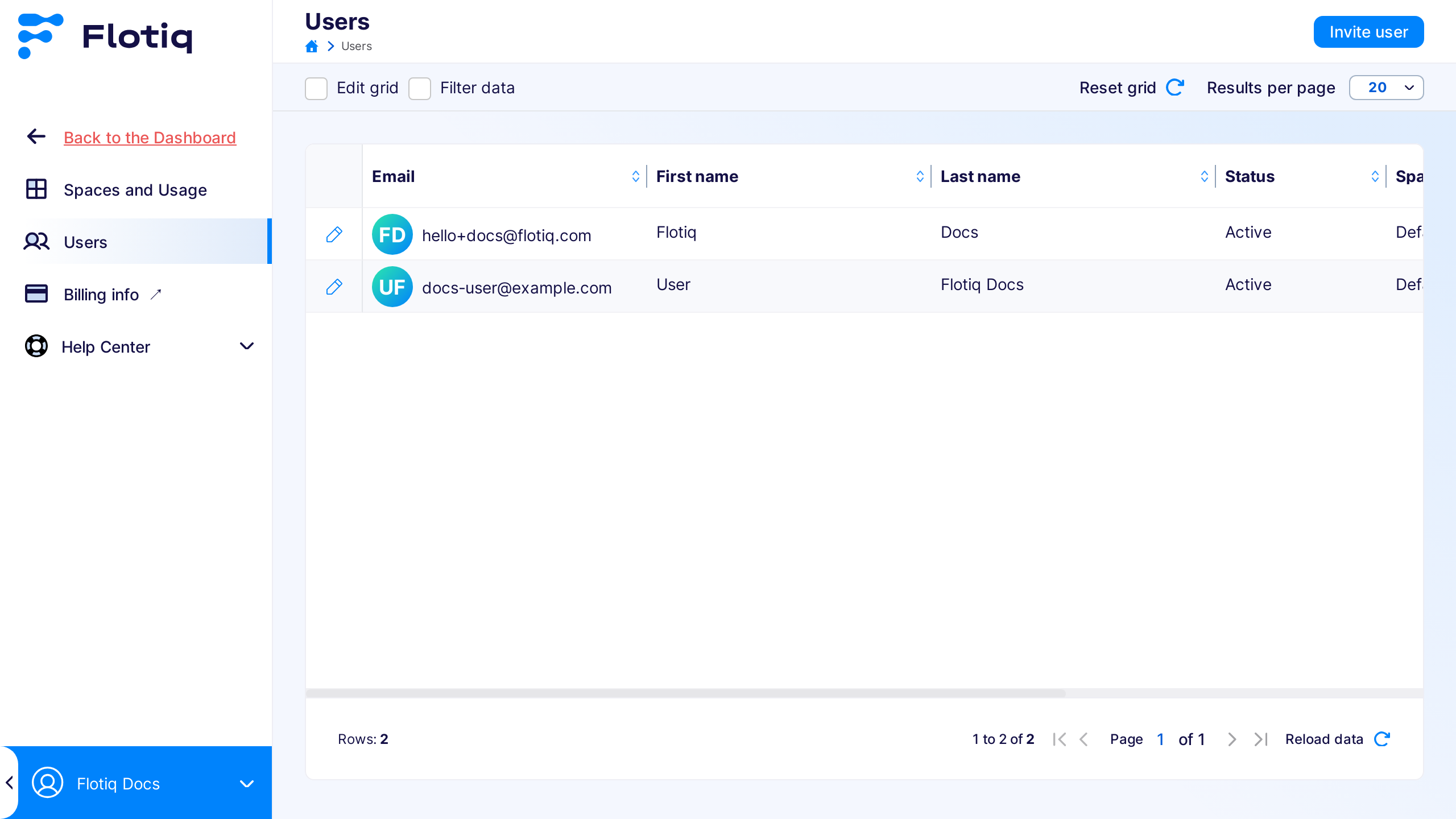 Adding new User 1¶
You can add more team members to your Flotiq project by clicking the Add User button in the Users tab, which opens user editor.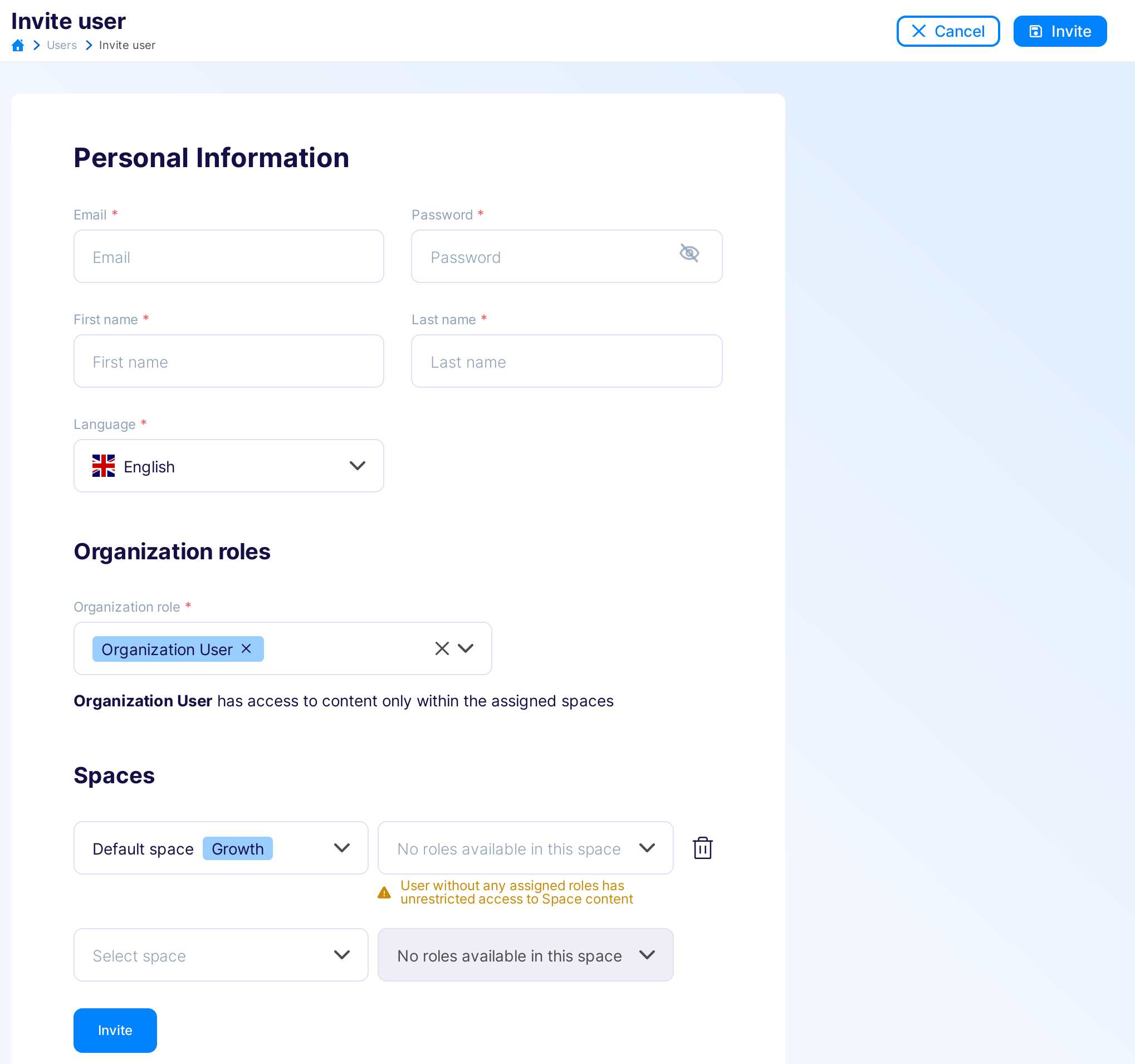 When adding new user you have define its: Email, Name, and Password. After saving, there will be registration veryfication email sent to the email you entered.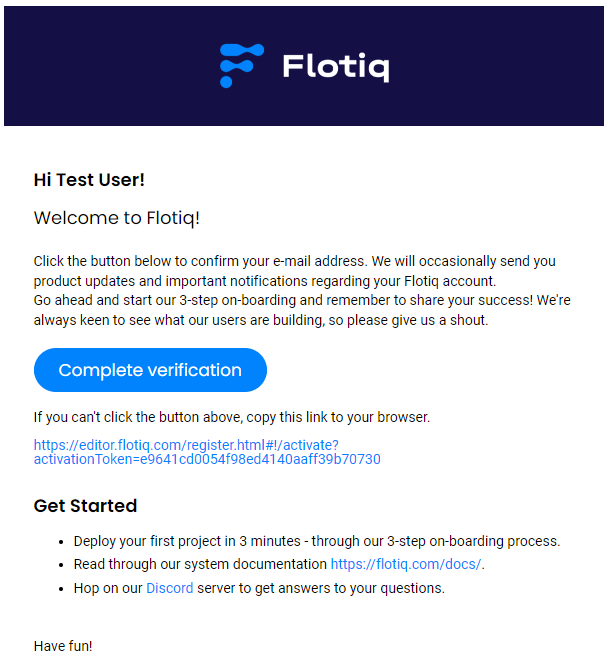 Once new user verifies his email, he will be asked to enter a new password and the process of adding a new team member will be completed.
Editing users¶
When browsing users list in Users tab from the left panel, you can make changes to your user by clicking the pencil icon, which will open the Edit User tab.

Here you can change your settings, like your name and password, but also edit your email subscription preferences, or the user.
---
Last update:
September 13, 2023
Comments